Overview
This is an example consultation for demonstration purposes only. This site is operated by Delib Ltd and submitted responses will be discarded.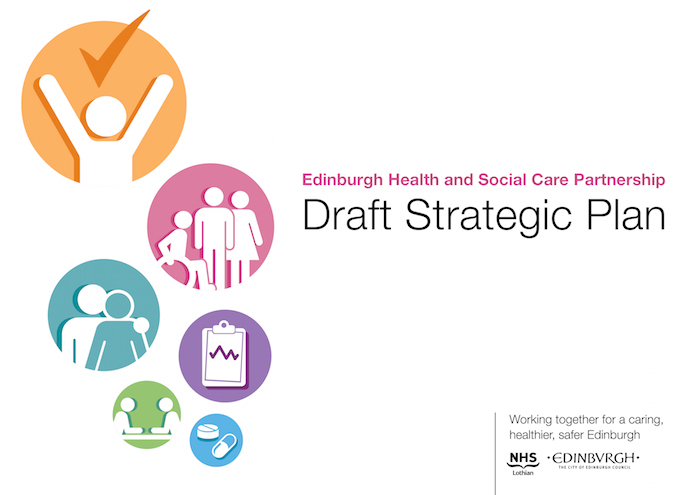 We are keen to hear from you on this first draft strategic plan, setting out the priorities we believe we need to pursue if we are to achieve our shared vision for a caring, healthier, safer Edinburgh.
Although a relatively affluent city, Edinburgh has areas of significant inequality and deprivation and one of our key priorities will be to lead on tackling health and social inequalities
The financial environment continues to be challenging for local authorities and health boards, however at the same time a great opportunity now exists to plan and deliver joined up services with citizens and communities.
The questionnaire is all you need to complete the survey.
For those who want to read more, we've made background papers available.  Related documents are llinked below and topic papers relating to the Draft Joint Strategic Needs Assessment can be found at http://www.edinburgh.gov.uk/transformedinburgh/info/12/integration/15/strategy_and_work_plans