Overview
This is an example consultation for demonstration purposes only. This site is operated by Delib Ltd and submitted responses will be discarded.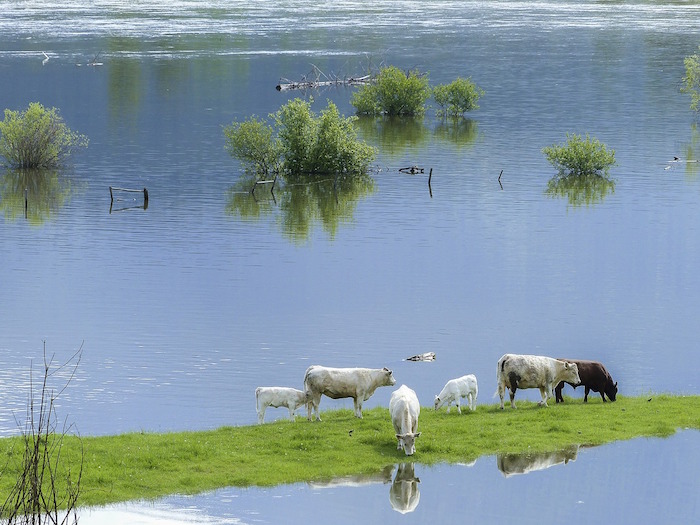 During the course of the government's National Flood Resilience Review, a wide variety of potential approaches to flood risk management have been highlighted, including new techniques and models for assessing land use, water flow, natural flood management, meteorological sensitivities, property-level resilience and economic impacts. At the same time, Defra's accelerated open data programme is bringing over 8,000 environmental data sets into the public domain for the first time, many of which are relevant to the assessment of optimal catchment-wide flood risk management strategies.
In light of these developments, Defra has decided to launch a Flood Risk Management Competition, to create an opportunity for a wide range of interested parties to apply their particular areas of expertise to a specific flood risk management challenge. Building on the excellent work of the Cumbria Floods Partnership, which has recently issued its first report, the competition will focus on the following question:
 If you were responsible for managing the Eden catchment in Cumbria, what  flood risk  management approaches would you recommend, and why?
Entrants will be asked to focus on this practical overall policy question, while demonstrating imaginative new approaches to at least one part of the problem. Entries will take the form of a briefing paper (up to 5,000 words), with prizes awarded for both the overall quality of the analysis and for innovative thinking or modelling in specific areas. The prize fund has been generously supported by United Utilities, Aviva and the Natural Environment Research Council (Nerc), who share our strong interest in the aims of the competition.
We hope the competition will appeal to academics specialising in hydrology, geomorphology, land use, catchment management and environmental economics, to earth observation, modelling and consultancy companies, to the water and insurance sectors, and to a wide range of environmentally-focused NGOs and individuals with an interest in the topic. We are keen to encourage the formation of new inter-disciplinary teams to support a broad analysis.
The competition will be formally launched by the Environment Minister Rory Stewart at a half-day event at Defra's London headquarters, to be held on 20th July, 2016. The event will include a presentation of previous research on the catchment, provision of a data pack including recently released data under the Defra Open Data programme, and an opportunity for networking and technology demonstrations. The competition will close on 30th September, with judging led by an experienced and multi-disciplinary panel of experts, and prizes awarded by the Minister in the autumn.
Why your views matter
Why are we holding a competition on this topic?
Recurrent flooding in the UK over recent years has catalysed a range of interesting academic work spanning catchment-scale hydrology, channel hydraulics (including geomorphology impacts), land use impacts (including new models based on earth observation data), and the relative potential of both hard engineered and natural flood defences to cost-effectively reduce risk. Work for the Government's National Flood Resilience Review has highlighted not only this progress in the underlying science and modelling, but a variety of promising new thinking on approaches to risk mitigation, ranging from property-level resilience measures through to new economic and engagement frameworks.
Defra is keen to see this thinking crystallised into practical policy proposals, which build on the scientific and economic evidence base but focus on demonstrating a specific local application. In this way, we hope to achieve an intelligent consolidation of the evidence base, a deeper understanding of the practical applicability of the approaches which have been proposed, and a solid starting point for future work on catchment-based multi-objective flood risk management.
If you are interested in receiving futher details of the competition, as released, or in attending the launch event on 20th July, please click on the links below